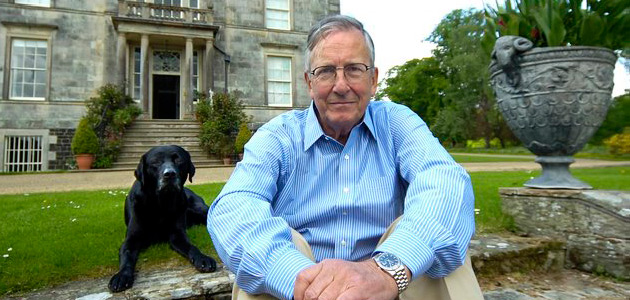 I'm the grandson of Jock Hume, the violinist in the Titanic's band, who played until the ship went down. He was 21. At 2.20 a.m. he joined 1,500 men, women and children in the sea, his violin case strapped to his chest for extra buoyancy. Half an hour later they were all dead. More than a thousand were never seen again.
No one has ever told the shocking story of what happened after the Titanic sank. Jock's pay, along with the rest of the crew, was stopped at 2.20 a.m. Two weeks later, his parents received a bill for the brass buttons on his bandsman's tunic and were told that "normal cargo rates" would apply if they wanted his body brought home. This is why Jock's body, one of the few to be recovered from the wreck, is buried in Halifax, Nova Scotia.

My mother was born six months after Jock's death. Her mother, Mary Costin, a glove-maker in Dumfries, was to marry to Jock when he returned from the Titanic's maiden voyage. Jock's death and my mother's birth marked the beginning of a bitter feud between the two families. The book paints a vivid portrait of a corrosive class system that was enforced as ruthlessly in death as in life.

And The Band Played On started as a "who-do-you-think-you-are?" family ancestry project but it soon became clear that this was going to be a story worth sharing. Like Jock I was an early starter, joining the Evening Chronicle in Newcastle upon Tyne in my teens before working in Fleet Street for more than twenty years - so I was well placed to spot a good story on my own doorstep. After Fleet Street I went on to co-found Europe's largest publishing agency, Redwood, an amazingly successful company of clever young people, of which I am still chairman today. I live in the Scottish Borders - but in Jedburgh on the east side, rather than Dumfries in the west, where Jock was born and brought up.

I hope you enjoy the book, which is now out in paperback. Many people have written to me to say they did.It's shocking. It's sad. But it's also inspirational. Jock was a remarkable, brave young man. It was just bad luck that his dream job was on the Titanic.